Durable & Attractive Luxury Vinyl
Vinyl Flooring in Lewes, DE
Enhance the look and feel of your home with OC Floor Gallery. We are one of the leading providers of luxury vinyl flooring in Lewes, Delaware, and we make it easy for you to explore your floor remodeling options. With our industry-leading selection and customer-oriented approach to service, finding the right flooring is a simple, fun, and rewarding experience.
Luxury vinyl flooring is a wise investment. It is praised for being cost-effective, versatile, durable, water-resistant, and easy to clean and maintain. Our showroom has a diverse selection of luxury vinyl flooring that provides the flexibility you need to create spaces in your home that you will adore. We have teamed up with top-quality, leading manufacturers of flooring to provide you with an expansive catalog. At our showroom, you will have the opportunity to view samples of different luxury vinyl, choose your favorites, and order the flooring option that best fits your needs. Some of the high-quality brands that we carry are:
Core Elements

Downs H2O

Spotlight Values

Galvanite

Baroque Flooring

Mohawk

Shaw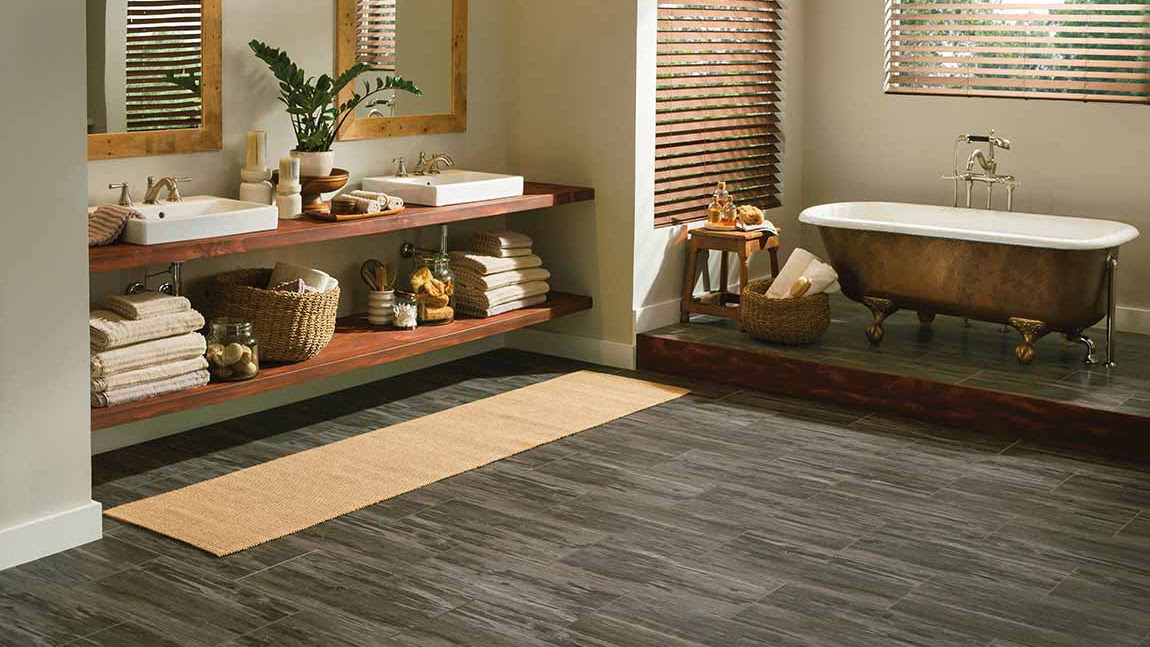 The Advantage of Luxury Vinyl Flooring
Luxury vinyl strengthens your home and can help create the interior of your dreams. It is a solid flooring choice if you are looking for a flooring type that is strong, easy to maintain, and comes in a variety of textures, finishes, shapes, sizes, and more. Vinyl is revered for its resiliency and it is built to last. It is made to resist the effects of bumps, scrapes, and impacts. Due to its strength, luxury vinyl is easy to keep clean and maintain. It was created with everyday life in mind. The surface of luxury vinyl repels dirt, dust, and stains. Most spills will only need a mild cleaner and cloth to pick up. This type of flooring also comes in many different designs and patterns. You can choose from classic to modern styles, depending on your personal design preference. It is available in the appearance of materials like solid hardwood and tile. The different styles of luxury vinyl provide the flexibility you need to complete your design goals.
Understanding Luxury Vinyl Tile & Luxury Vinyl Plank
Our showroom has an assorted selection of luxury vinyl in many different sizes, shapes, and appearances. Whether you are looking for luxury vinyl tile (LVT) or luxury vinyl plank (LVP), we have the perfect flooring for you. Before choosing which type of luxury vinyl flooring, it is important to understand the differences between the types. Learn more about our luxury vinyl selections:
Luxury Vinyl Tile
Luxury vinyl tile adds charm to any room in your home. LVT replicates the look of ceramic or porcelain tile, but it is a comfier alternative that is softer underfoot, which is ideal for bathrooms, kitchens, and other high-moisture areas. This type of luxury vinyl has an uncanny resemblance to tile and offers the same depth and texture. Easier to install than true tile, grouting is not required for LVT. While many choose LVT for a porcelain, ceramic, or marble look, wood-look LVT is also available.
Luxury Vinyl Plank
Luxury vinyl plank is the ideal choice for those looking to create a genuine hardwood floor look at a more budget-friendly cost. LVP has a softer feeling underfoot than genuine hardwood and can tolerate spills, heat, and foot traffic that can cause natural wood floors to warp. The top layer of LVP is formed using advanced photographic technology, which results in a beautiful decorative layer that draws attention with its authentic-looking whirls and grain patterns.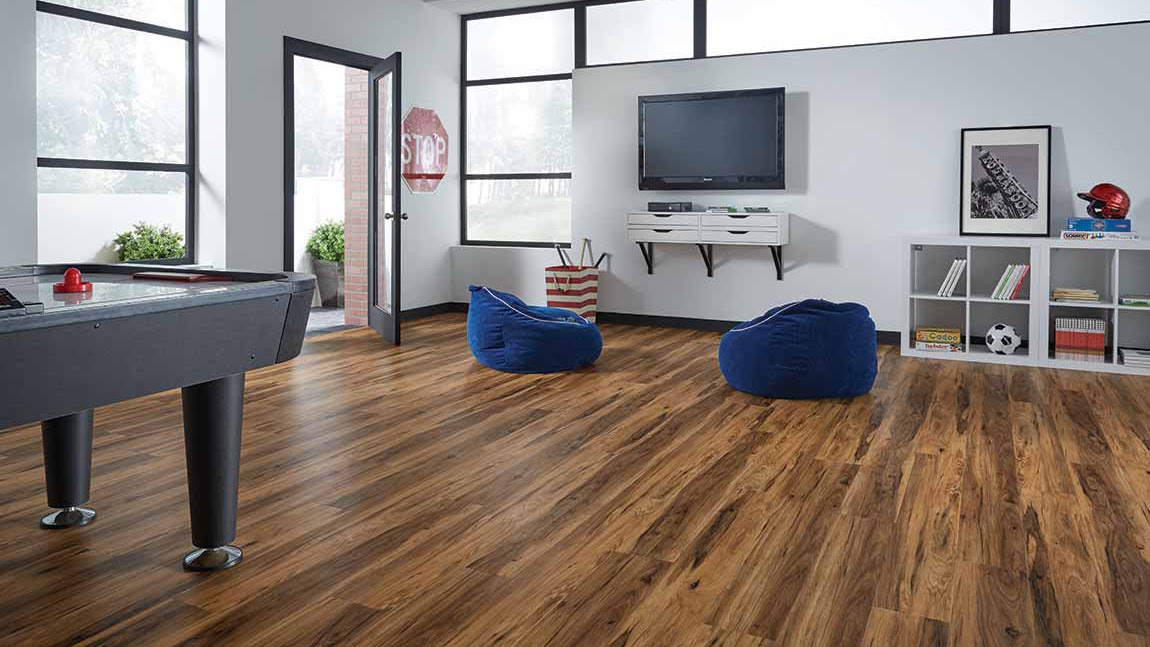 Waterproof Luxury Vinyl Options
When upgrading your floors, you need functional and appealing floor coverings that fit the unique needs of each room. Our flooring specialists take the time to learn as much as we can about the dimensions of your home and its high-traffic areas. When you purchase your floors through us, we want to ensure that you get the most out of your flooring investment in waterproof floors, so we identify styles that fit your design plan and your existing décor. Luxury vinyl flooring has waterproof options from Downs H2O that take strength and resiliency to the next level.

Waterproof luxury vinyl is great and can help you recover from an accident. Any home in need of a new look and more durability should consider this innovative type of flooring. Bring in a copy of your design plan and get the answers you need to proceed with a significant transformation of your interior.
Complete Your Renovation With Us
Once you've chosen your new floors, schedule luxury vinyl flooring installation with our team of professional and dedicated installers. Our experienced team will remove your old flooring, properly prepare the subfloor, and install your new flooring so it looks and functions great for many long years to come. Installing luxury vinyl yourself could result in unevenly placed tiles or planks, peeling vinyl layers, or even cracked vinyl leading to moisture seeping through and causing water damage to your subfloor. Our team displays a proven track record of success, backed by some of the best warranties in the industry, including our Ultimate Confidence Guarantee. Should you find yourself unhappy with our work or your new floor, give us a call within 30 days of your installation and we will gladly replace your floors with a similar model at no additional charge to you.

Contact us to learn more about our luxury vinyl flooring. We proudly serve Lewes, Rehoboth Beach, Millsboro, Dewey Beach, and Bethany Beach, DE, as well as the surrounding areas.